Ilnaz Kheirkhah: INSPIRED BY "The Will"
Ilnaz Kheirkhah was born in Iran in 1986. She has a degree from the International University of Ghazvin in Law. She studied cinema at the Iranian Youth Cinema Association in 2017 and received a degree there. Company is her first film.
What are the most challenging aspects of being a filmmaker?
One thing I find difficult is making your film a big hit. after months of stressful pregnancy production, you finally released your film.
What is your source of inspiration for this short film?
American short story by Cortney Blackford named " the will".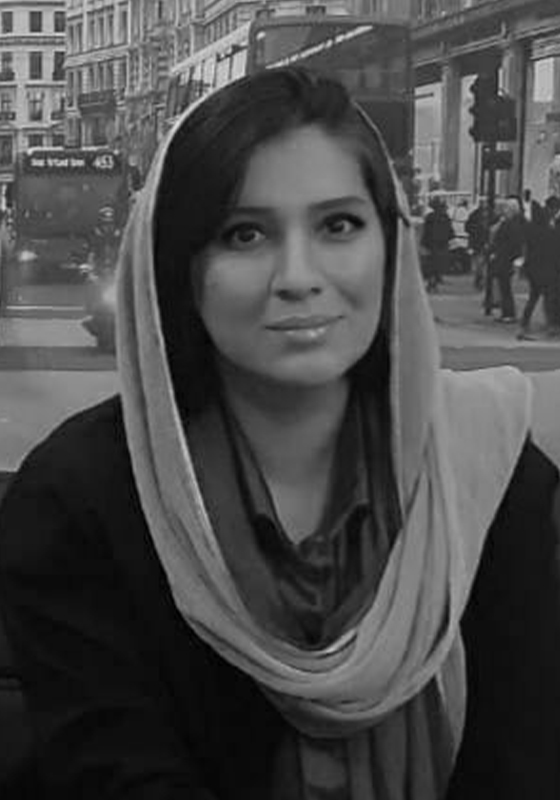 What is the theme of this film?
God and philosophy, virtue and values, capitalism and marketing in today's world.
How do you decide on possible ways to promote your film when you are on a tight budget?
Social media and Sending my film to appropriate festivals.
How important do you think distribution is in today's marketplace?
Using the other's experiments.
For those considering self-distribution, what is your advice?
There are no small festivals.
How significant do you think short films are for someone venturing into directing films?
Short films are the world of vanguardism and critics and intellectuals.
What was the worst challenge of your career so far? How did you take it over?
Money! I even cooked food every day for my team to reduce costs.
What are the factors to making a good film?
Worldview, Knowledge, and Technical Experience.
Is there anything you would change if you could go back to the beginning?