Nicola Rota: "BE READY TO MAKE CHANGES"
In the summer of 2021, the Greek island of Evia was devastated by fire. In only 10 days, 2500 people were evacuated and more than 56 thousand hectares of lands were destroyed by the fire flames. Seeing this all on TV while on vacation seemed like a mini apocalypse. "Conan the Future Boy" and "Ken the Warrior" combined with the Chornobyl disaster shaped this expectation for the coming apocalypse. Evia is a short film made entirely in CGI.
What are the most challenging aspects of being a filmmaker?
In my case, finding resources! Inside me, as research, values, and desire to do Outside, like money and people, we are "mercenaries".
What is your source of inspiration for this short film?
Nature, as I remember it when I was a child.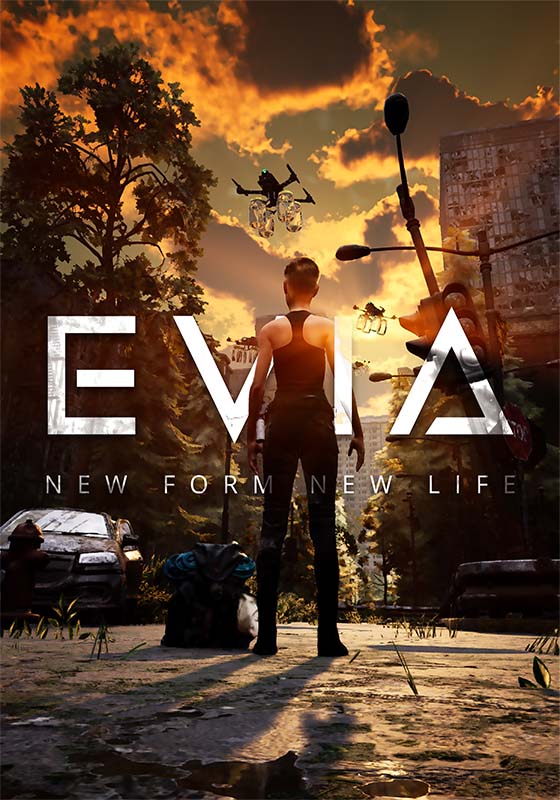 What is the theme of this film?
The world as we know it is changing visibly, for the worse. Are our choices right? What will the future be like for our children?
How do you decide on possible ways to promote your film when you are on a tight budget?
Creativity first, and then elbow grease! Then I often lose out of my salary … when I believe in it like in this project
How important do you think distribution is in today's marketplace?
For those considering self-distribution, what is your advice?
Self-distribution is something to learn because it also helps you measure this work, hoping to have a distributor in the future. However, I believe that production and distribution are very closely linked.
How significant do you think short films are for someone venturing into directing films?
Some go to make a film, some prefer to practice in shorts, some love the short length, like me but piano a Pino vuoke experiment the 30 and 50 minutes…
What was the worst challenge of your career so far? How did you take it over?
There are no worse things, but opportunities and points of view.
What are the factors to making a good film?
Keep focused, discuss with the crews and be ready to change everything always.
Is there anything you would change if you could go back to the beginning?
Ahahahahhaha I will tell me invest in amazon, Tesla and Apple… in order to get retired, stay with my family in a vintage country house in Umbria…